If you haven't been following Eurovision, you've missed out on a lot of weird Jewish moments.
Israeli Eurovision contestants like Netta Barzilai and Eden Alene garner scores of Jewish fans every year. But other Jewish artists in the annual song contest often fly under the radar. Ahead of this Saturday's Eurovision's Grand Final in Liverpool, during which Israel's Noa Kirel will face off against 25 other contestants, I took a trip through the archives in search of Jewish singers representing diaspora countries. 
Did I enjoy listening to these songs? As Americans with no stake in the contest, I think we can admit that, with the exception of ABBA's 1974 rendition of "Waterloo," which is possibly the best musical performance of all time, most Eurovision entries would find little success outside of this annual pageant of competing nationalisms thinly disguised as a display of continental unity. However, it's my firm belief that no matter how schlocky a song may be, a moment will come when it's the only appropriate song to play. And I've thought of such a situation for each of the numbers below. 
While I was researching this article, I accidentally subscribed to the official Eurovision YouTube channel, which is going to mess up my recommendations for weeks. Let my sacrifice inspire you to do the same — and always have a song for the moment.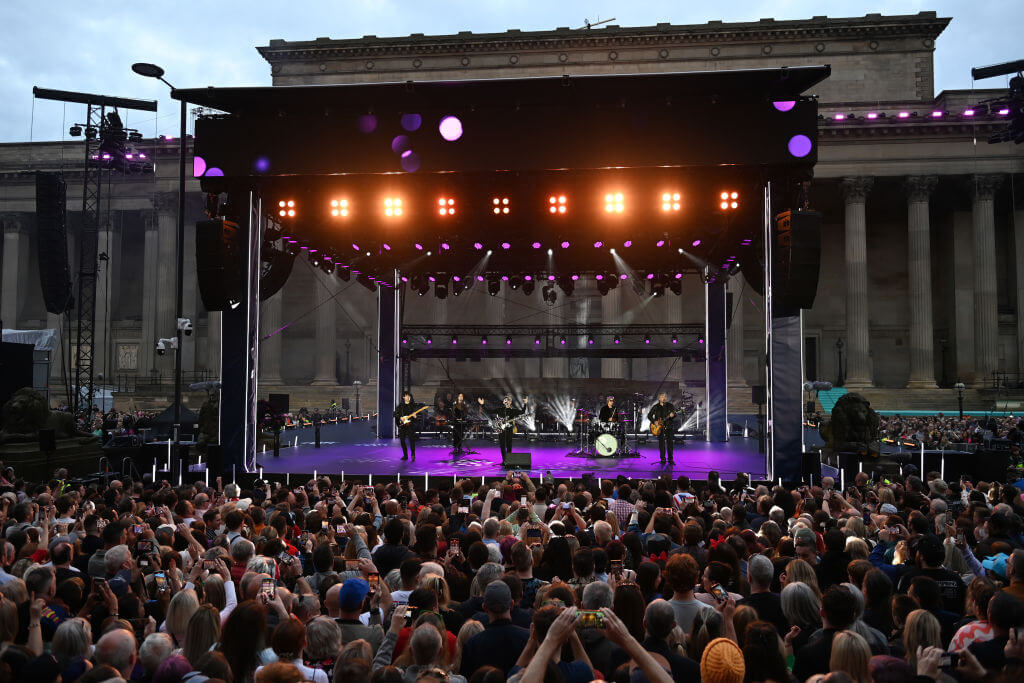 The 2023 Eurovision Grand Final will take place on Saturday, May 13. Photo by Getty Images
2005: "Chacun pense à soi" by Ortal, representing France
You just flamed out at a karaoke bar, embarrassing yourself before a choice selection of friends and strangers. Listen to Ortal's 2005 Eurovision performance, during which she went flat on every chorus in front of an entire continent, and feel better. The 21st century started out on a (literal) low note for world Jewry.
2006: "Show Me Your Love" by Tina Karol, representing Ukraine
You're a millennial woman having a full meltdown because the worst trends of your adolescence — babydoll dresses, beachy waves, and slouchy riding boots — have somehow come back into style. Watch Tina Karol's 2006 Eurovision performance, which showcases all of the above, while arranging your hair in a heatless curls setup you already know is going to look like trash in the morning. If you can't make it work, at least she can. 
2009: "Cipela" by Marko Kon and Milaan, representing Serbia
You are at Brighton Beach and several old men are gathered around a speaker blaring "Cipela" at a wildly inappropriate volume. The silver suits, accordion interludes, and modest hip-swiveling on display in this 2009 performance are actually pretty amazing. However, the European public, evidently immune to the charms of Brighton Beach, knocked this number out before the Grand Final.
2012: "Love Me Back" by Can Bonomo, representing Turkey
You are on a boat, but you are also a bat. This is the only explanation for the sexy sailor-slash-bat costumes worn by Can Bonomo and all his backup dancers. Unfortunately, the maritime metaphors in "Love Me Back" are not quite seaworthy. What are we supposed to make of lyrics like "Hop onto my ship baby/ I'll make you fly"? Ships don't fly!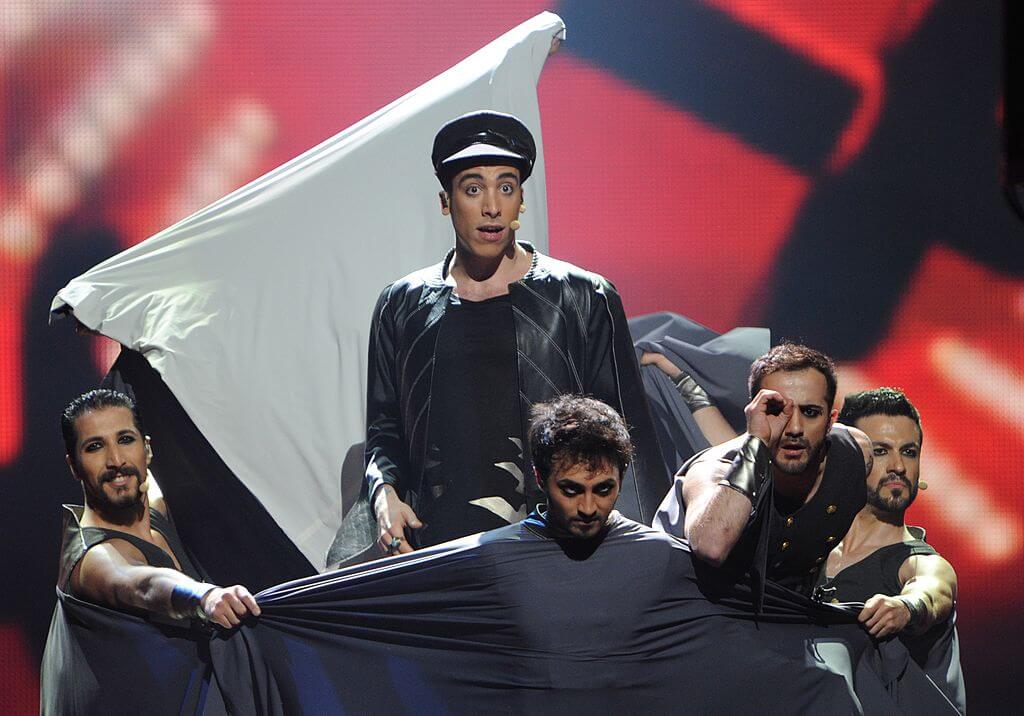 Can Bonomo competed in in the 2012 Eurovision Song Contest with "Love Me Back." Photo by Getty Images
2016: "J'ai Cherché," by Amir Haddad, representing France
You're in a movie about scrappy teenagers working hard to get into their dream colleges. This is the song that plays during the montage that shows you learning all of AP chemistry, getting in shape, and making inroads with your crush in the span of three minutes.  
2017: "City Lights," Blanche, representing Belgium
You're waiting for a delayed bus in the pouring rain, so you put on Blanche's "City Lights" to make the situation seem romantic instead of soul-crushing. The only problem is that this situation would never arise in Belgium, where they invest in public infrastructure and the buses are not delayed.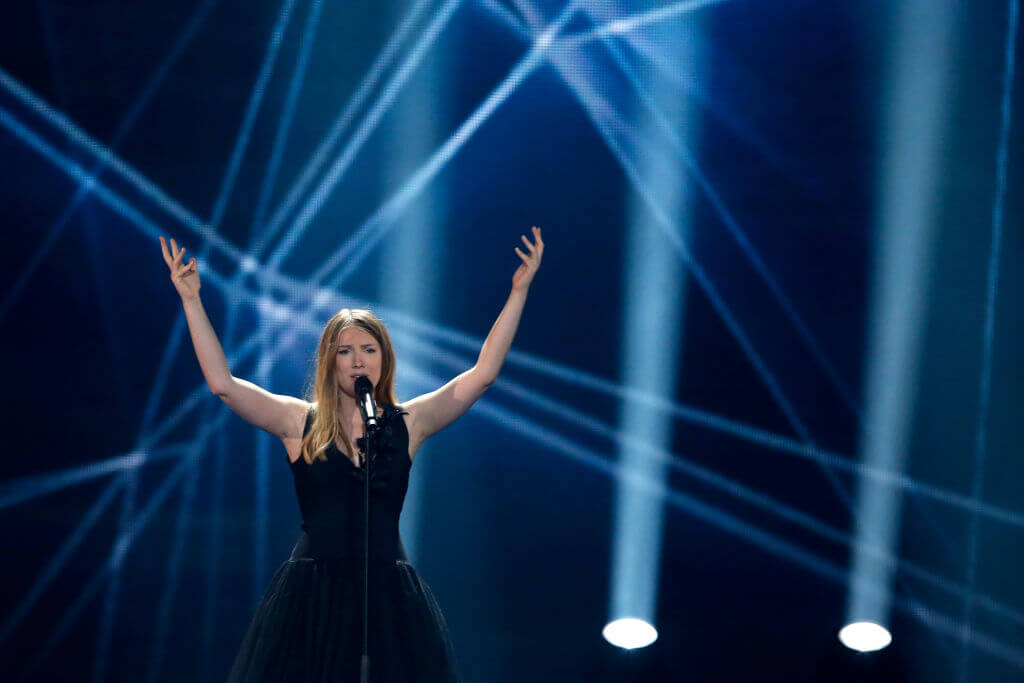 Blanche represented Belgium at Eurovision in 2017. Photo by Getty Images
2021: "Voila," Barbara Previ, representing France
You're doing your makeup, flawlessly of course, before attending a party at which you'll see your ex and show him how completely you've moved on. If you think this doesn't apply to you, bookmark "Voila" anyway. You never know when you'll need it. 
2023: "I Wrote a Song," Mae Muller, representing France
This is the only Eurovision song I've ever encountered in the wild, because it's on my Spotify-generated workout playlist. The perfect song to listen to while struggling through 10-pound dumbbell curls in a room full of men dropping weights on the ground. No notes. 
The post These Jewish Eurovision songs are terrible. Listen to them anyway appeared first on The Forward.