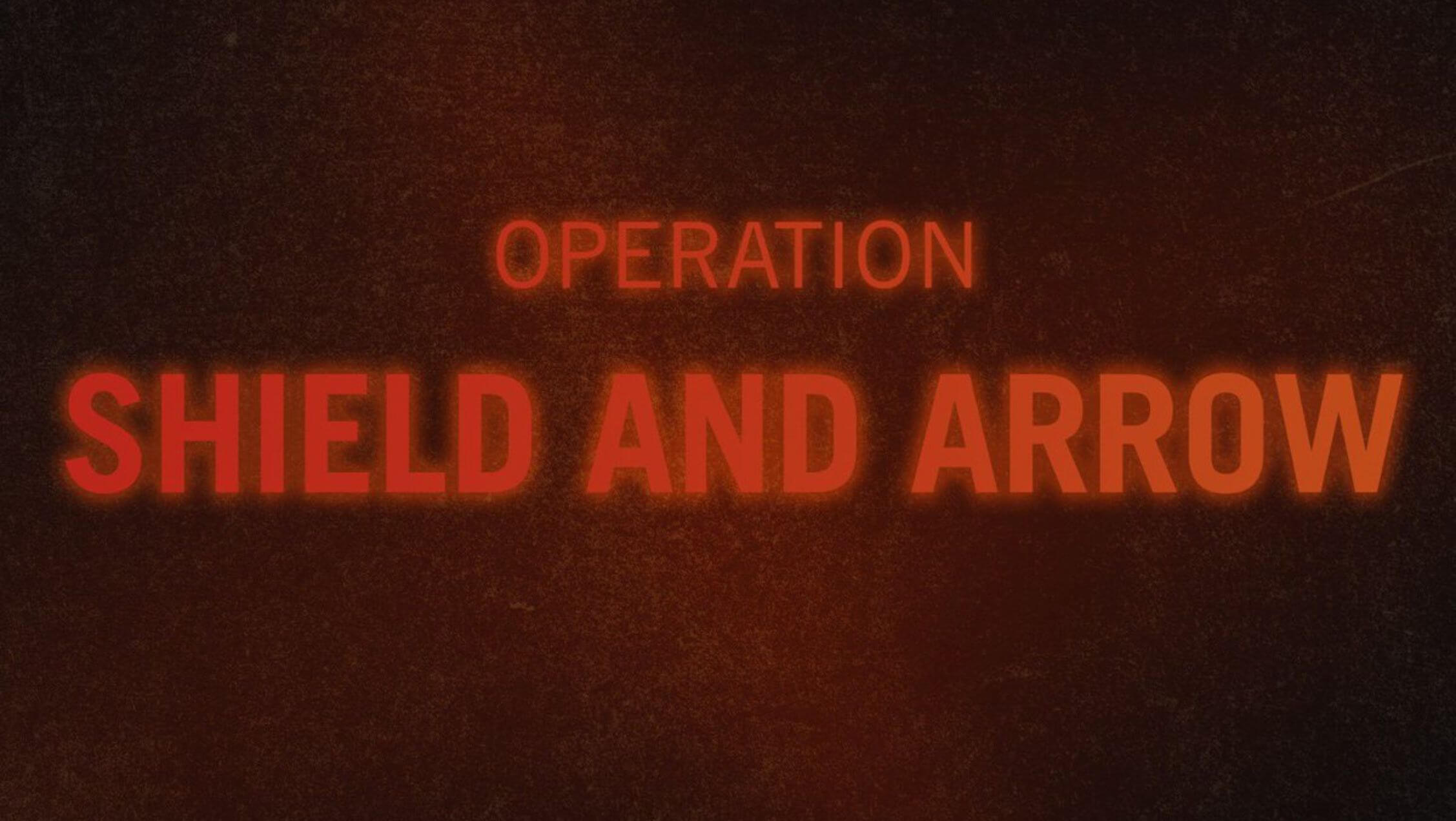 Red glowing letters are  splashed against a black backdrop — "Operation Shield and Arrow." It looks like an announcement for a new Marvel movie or Netflix show. But it's actually the Israeli Defense Forces' announcement of a new "targeted campaign against Islamic Jihad in Gaza," posted by the IDF's official Twitter account and on its Instagram profile. "Follow for updates."
On the heels of the announcement, the IDF posted a video about the evils of the Islamic Jihad group, complete with dramatic music and bass sound effect — sometimes called the "booj" — which seemed like something out of a movie trailer for a blockbuster superhero flick. Compare:
The IDF's video: 
Terrorism is a threat to civilians everywhere.
Islamic Jihad and its leaders have been threatening the security of Israelis for too long.

The IDF has launched a targeted campaign against Islamic Jihad in Gaza. pic.twitter.com/tCUXgL4Als

— Israel Defense Forces (@IDF) May 9, 2023
A video from sound-editing YouTubers the Auralnauts on how to make a movie trailer:
Israel has long had a strong social media presence. The country — yes, the entire country — has a Twitter handle that is known for its snarky tweets, memes and clapbacks. The military, too, jumps on trends — some of which have nothing to do with the military — makes jokes, features soldiers doing TikTok dances and puts its own spin on memes.
On May 4, a day that has turned into an unofficial Star Wars holiday — because of the line "May the fourth be with you" — the IDF posted a video imitating the franchise's iconic opening, with text scrolling up the screen into a dark sky: "It's 1948. Israel's War of Independence has just begun, realizing a 2,000-year-old dream." (The video does not acknowledge the Palestinian side of this mythic tale, nor any of the lives lost on either side.)
The grandiose movie-trailer vibe is the go-to during IDF actions that are divisive or might draw international condemnation — such as going into Gaza. In between military actions, the IDF posts the same sort of PR content that you can find on nearly any other public account: smiling soldiers, commemorative posts for holidays, black-and-white photos of historic moments. But during violent engagements, they try to get out ahead of any negative narrative with dramatic videos.
The posts have a clear aim: Just as the Avengers or Luke Skywalker are the the good guys, so is the IDF.
Superheroes have long been intertwined with the military and war efforts. Superman captured both Adolf Hitler and Stalin, while Captain Marvel fought the Japanese even before Pearl Harbor brought the U.S. into the war. More recently, the military has explicitly supported numerous Marvel movies, providing them with real military equipment and soldiers to use as extras in exchange for final approval of the script. The Air Force was part of a promotional video for Marvel's YouTube and the Pentagon originally collaborated on the first Avengers installment, though they withdrew because they said the movie wasn't realistic enough. (Indeed, the real American military does not have a Norse magic hammer, which is probably for the best.)
But the American military stays largely behind the scenes of action movies, and its own feed usually consists of photos of men in camo repelling out of helicopters and crouched behind bushes with giant guns. "Push past your limits and discover what you are truly made of," reads one caption. It's all very dignified and macho.
The IDF, meanwhile, posts the movie trailer fonts, sound effects and memes directly to their main accounts. They're not afraid that a movie association will be too flippant — on the contrary, they are mining the grandiosity of the genre for themselves.
But people are more wary of jingoistic propaganda today than they were in World War II, and Israel's recent efforts haven't always landed well, especially as the tide of criticism against Israel's violence against Palestinians has grown increasingly mainstream. If anything, Israel's social media strategy has backfired, its efforts to paint real life as a movie turning its audience against it.
On Twitter, nearly all of the hundreds of retweets of the Operation Shield and Arrow announcement criticize its glib presentation. "Announcing another bombardment of Gaza like it's some incoming Netflix release is absolutely dumbfounding levels of psychopathy," read one tweet. "I don't much like the latest season of 'Apartheid,'" quipped another.
It's one thing for a fictional movie to promote the glory of an imaginary war against made-up villains. But to many, it has begun to feel distasteful for a real military to post about tangible violence against actual people as though the whole thing is a fable about good vs. evil.
Recently, Marvel has been trying to address some criticisms of its franchise, with movies that feature greater diversity. Maybe the IDF cinematic universe is due for a rebrand too.
The post Why is the IDF promoting its Gaza operation like a Marvel movie? appeared first on The Forward.