This article is part of our morning briefing. Click here to get it delivered to your inbox each weekday.
There's yet another Netflix show about Orthodox Jews – but this one is full of thrills: Rough Diamonds seems to confirm every antisemitic stereotype out there. The show, which mixes Flemish and Yiddish (yes, you read that right), follows a family of Haredi diamond dealers in Antwerp. They are wealthy elites who manipulate elections, cheat customers, cut deals with the mob and launder money. And yet, our culture writer Mira Fox writes, the show delivers one of the "most nuanced and positive portrayals of Haredi life yet." Read the story ➤
In Jerusalem, DeSantis tries to out-stump Trump: The Florida governor and presumptive 2024 Republican presidential candidate took credit for the move of the U.S. embassy to Jerusalem, signed legislation to combat antisemitism, met with Prime Minister Benjamin Netanyahu, and lit into a reporter in a scene that resembled one of Trump's tangles with the press. To top it off, DeSantis dined with Miriam Adelson, widow of the casino magnate Sheldon Adelson, the largest supporter of Trump's 2020 campaign. Read the story ➤
And in other political news: The New York City Council voted to create an annual "End Jew Hatred Day." Two members voted against it, including Shahana Hanif, who represents the heavily Jewish neighborhoods of Borough Park and Park Slope. Read the story ➤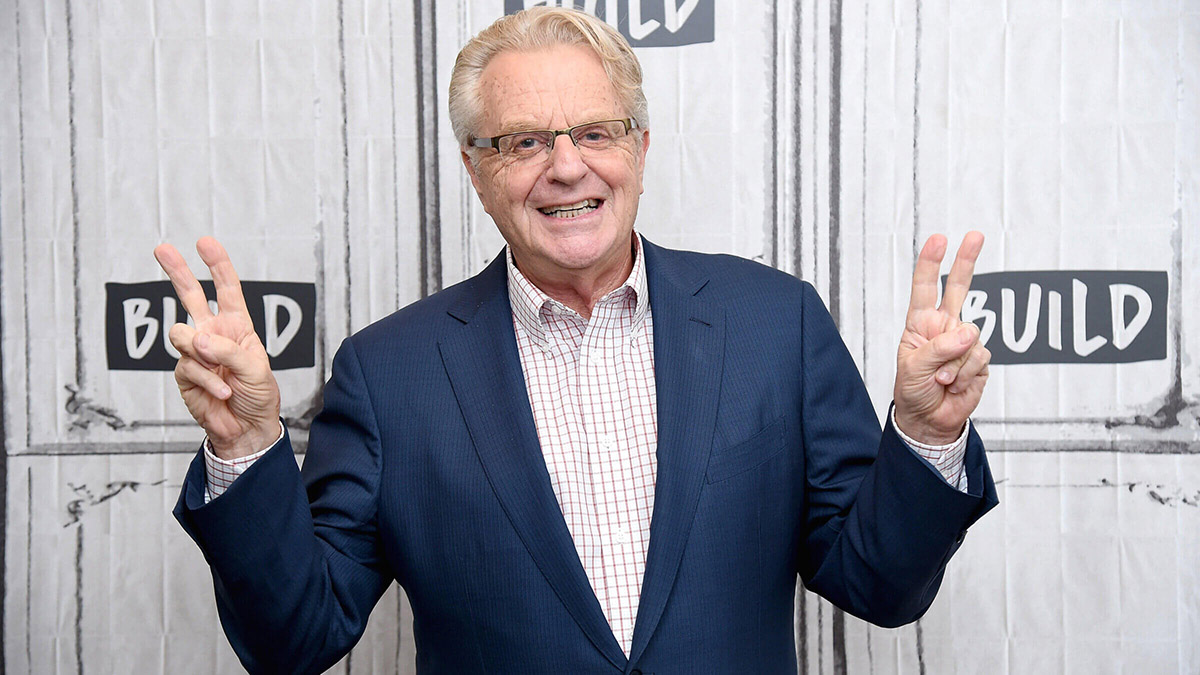 Jerry Springer, son of Jewish refugees and star of TV's most controversial show, dies at 79: Both of his grandmothers died in the Holocaust, but his parents survived thanks to the help of World Jewish Relief. In 2017, he spoke at the group's annual dinner, joking: "This is a general rule that I always follow: If somebody saves my life, I'll always show up at their dinner." Read the story ➤
Plus: A 94-year-old Holocaust survivor this week became the first member of the public to enter Auschwitz's notorious Block 8, where he spent years of his childhood. "I was sick to my heart, I was trembling, I was remembering," he told our contributing reporter, Stewart Ain.
And one more thing: Are You There, God? It's Me, Margaret, the new film adaptation of Judy Blume's 1970 classic novel, arrives in theaters today. The movie "caters less to today's preteen Margarets than the women who grew up with her," our Irene Katz Connelly said in her review.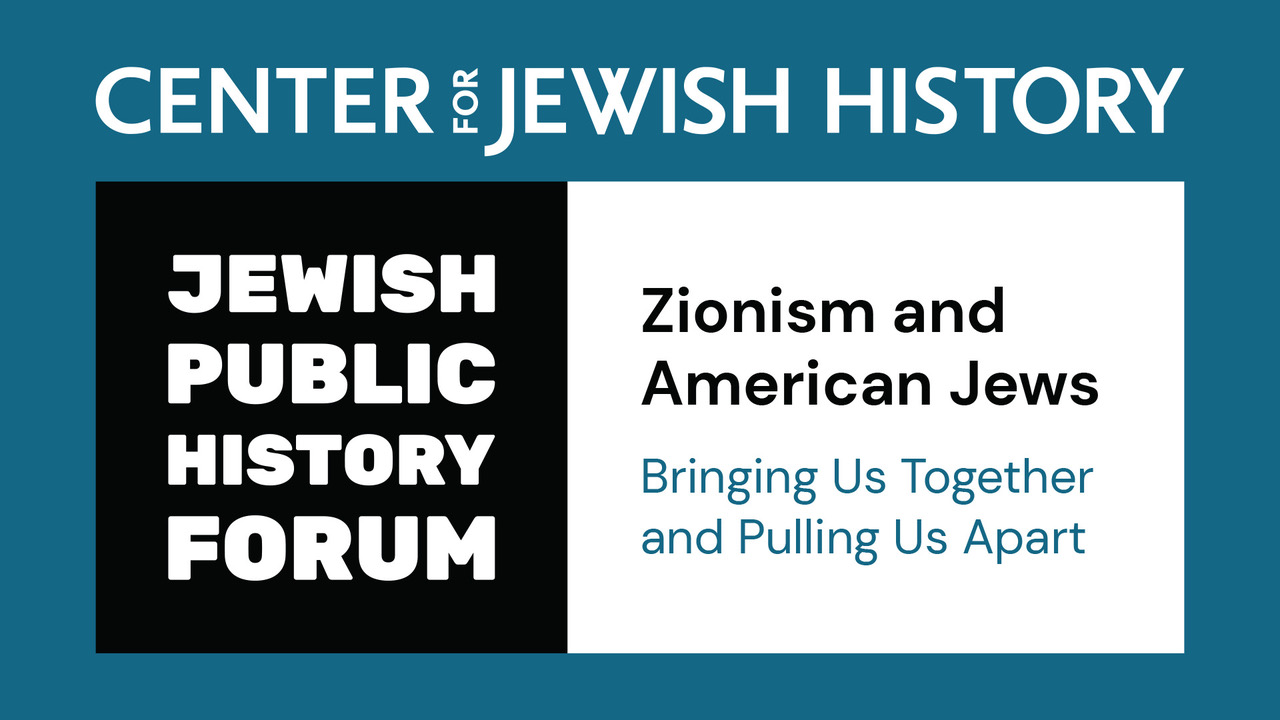 This program is presented with the generous support of David Berg Foundation. The symposium, which is organized in partnership with the National Library of Israel, is the first installment in a larger series of public symposia sponsored by the Center for Jewish History's brand new Jewish Public History Forum.
WHAT ELSE YOU NEED TO KNOW TODAY
Israeli soldiers on Thursday inspect the site of an attempted car-ramming attack in the occupied West Bank. (Getty)
🇮🇱  It's been an intense 24 hours in the Israeli-Palestinian conflict: Israeli forces arrested an unarmed man from Gaza Thursday morning as he snuck through a security barrier. In the afternoon, Israeli soldiers shot and killed a Palestinian man they said was trying to carry out a car-ramming and stabbing attack near the settlement of Ariel in the occupied West Bank. And this morning, Israeli troops raided the West Bank city of Jenin and clashed with Palestinian gunmen.
🏉  Rugby's global governing body ruled that South Africa's decision to disinvite Israel's  team from a tournament in March was based on security concerns, not discrimination. The Israeli team's chief isn't buying it. (JTA)
🚗  A roundabout in Poland was named this week in honor of Leon Silberstein, who helped organize the resistance movement in the Częstochowa ghetto and saved hundreds of Jews. Leon's son Alan Silberstein is the chair of the Forward's board of directors and has been working to make the town part of a Jewish heritage-tour route through Poland. (World Society of Częstochowa Jews)
🛋️  The only synagogue in High Point, North Carolina, was recently sold to a church. But when the world's largest furniture expo arrives twice a year, kosher-keeping couch shoppers need not worry. Chabad delivers. (Religion News Service)
🙏  Why is the guy who played Dwight on The Office writing a book about spirituality? Emmy-nominated actor Rainn Wilson, who practices the Baha'i Faith, says he knows that's the question people ask when hearing about the book, called Soul Boom. (USA Today)
🎬  Netflix announced that Adam Brody is set to star as a "charming" rabbi in an upcoming comedy series opposite Kristen Bell, who plays an "outspoken, agnostic woman." Consider us intrigued. (JTA)
Long weekend reads ➤  A Florida sheriff is on the warpath against neo-Nazi 'scumbags' who want him dead … What does it mean to be Jewish in the U.S.? … Israeli creator of HBO's The Last of Us finds inspiration for sequel in the Israeli-Palestinian conflict.
A special Israel@75 edition of our print magazine: Michael Oren, Israel's former ambassador to the United States, shares why he sees hope for the future of the Jewish state when he takes his grandkids to a water park. It's a place where "children of different races, religions and ethnicities splash together in peace," he writes. "I looked at this glistening panorama, this festival of music, spray, schnitzel and glee, and thought to myself: This is the Israel that American Jews never see." Plus: Inside Israel's flag factory, inside the largest annual conference of American Jews (this time in Tel Aviv) and more. Download your copy now ➤
Justice Kagan, President Obama, and Chief Justice Roberts at Kagan's 2010 swearing-in ceremony. (The White House)
On this day in history (1960): Supreme Court Justice Elena Kagan was born in Manhattan to Russian-Jewish immigrants. Kagan joined the court in 2010, the eighth Jewish member in its history.
In honor of National Superhero Day, watch my conversation with the authors of a new book about how the publisher of Superman saved a Jewish family from the Nazis.
Watch: "There's something about populism that always comes back to the Jews," Ben Smith told me and my colleague Laura E. Adkins on our weekly talk show. Smith, co-founder of Semafor and formerly of Buzzfeed News and The New York Times, joined us to chat about his new book, the state of Jewish journalism, and what lessons he learned from his long-ago internship at the Forward. (Yes, we found his old clips.)
—
Thanks to Mira Fox, Jacob Kornbluh, Matthew Litman, Sarah Nachimson, and Talya Zax for contributing to today's newsletter. You can reach the "Forwarding" team at editorial@forward.com.

The post Netflix launches Yiddish crime drama + Remembering Jerry Springer, son of Jewish refugees appeared first on The Forward.